FINALLY!!! AFTER THE DUST SETTLED AND THE MUSIC STOPPED, I FINALLY GOT A CHANCE TO LOOKBACK ON ALL THE MADNESS FROM THE PAST WEEK.
HERE ARE THE HIGHLIGHTS, OUR BOY PROBLEM CHILD REPPING COMPLETE HAD HIS FIRST SXSW SHOW, OPENING UP FOR HOLLYWOOD HOLT & MILLION $ MANO. THE CROWD LOVED HIM AND THIS IS JUST THE BEGINNING.
HOLLYWOOD HOLT KILLED IT ONCE AGAIN MAKING PEOPLE DANCE AND JUMP AND HE EVEN DID SOME CROWDSURFING. ONCE HE FINISHED HIS SET, HE PUT TOGETHER HIS OWN SKATEBOARD & BOUNCED!
EVEN MANO JUMPED IN FOR A TRACK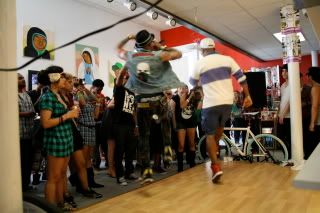 AVI OF KEEP IT LOCAL WAS LIKE A DR. DRE VIDEO & "CAME THRU WITH A GANG OF TANGO RAY, " ACTUALLY IT WAS TEQUIZA!!!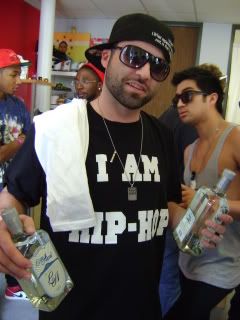 DJ TITSWORTH OF D.C GRACED US WITH HIS SKILLS
HE LOVES DUNNY'S
CURRENCY CAME THRU AND KICKED IT WITH US & THE 3RD I.D CREW.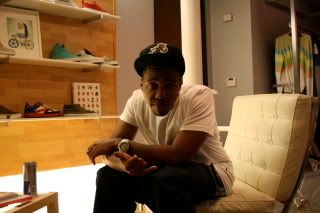 WILLY JOY OF THE CHI, THIS GUY KILLED IT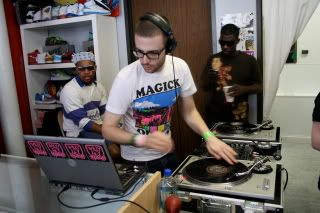 OH YEAH & THIS GUY, KANYE WEST CAME THRU THE SHOP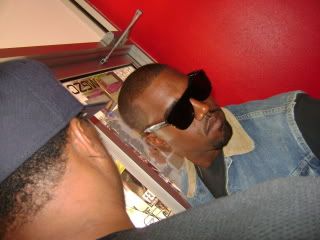 HE WAS CHECKING OUT THE SUPER SUNGLASSES LIKE THE ONE'S HE IS ROCKIN.
I WANNA THANK BIRD PETERSON & MY FRIENDS & STAFF: BONES , BRANDY, ROY, IAN,STEVEN, CLAY, PC, ERIKA, DERRICK, GABRIEL CASTLE & EVERYONE ELSE FOR HELPING ME MAKE ALL THIS A SUCCESS!