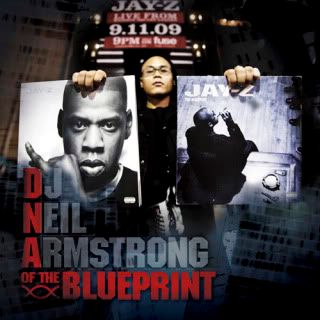 Okay people we decided to kick off SXSW with a bang and bring in DJ Neil Armstrong( Jay-Z's DJ & 5th platoon) to COMPLETE!
He is only in Texas for one night so don't miss out on a DJ legend!
His latest work, DNA of the Blueprint, bookmarks his recent life's chapter. This new mixtape is a tribute to Jay-Z, whom he has served as a personal DJ throughout the acclaimed musician's worldwide tours. The mixtape offers samples, remixes, and insightful quotes, mostly comprised of Neil's interpretation of the artistry that's woven into the entire "Blueprint" series.
The DNA of the BluePrint by JCChase
Download here:
http://hypebeast.com/2010/03/dj-neil-armstrong-dna-blueprint-mixtape/