New Kanye. Rapping. No Autotune. Possibly the first single off of the upcoming Good Ass Job. It features a King Crimson sample and a contribution from Dwele. Production on this one is monstrous, apparently handled by Symbolic 1 (S1) out of TEXAS. You never know with Kanye. He could've easily dropped some new French inspired electronic minimalist dubtronic dance music, but instead he gives us exactly what we've been waiting for. Thanks Ye, and welcome back.
LINK:
http://pigeonsandplanes.com/2010/05/kanye-west-power.html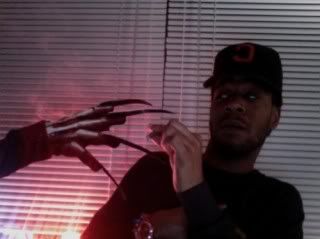 I'm not sure if this is finished album material, unfinished mixtape material, or something in between. There's a tag at the very end after the song is over. The Christian Bale flip out sampling song stays real simple until 1:19, when it breaks out into Passion Pit style electro pop.
LINK:
http://pigeonsandplanes.com/2010/05/kid-cudi-all-talk-ft-chip-tha-ripper-chrisitian-bale.html